The Epworth Village Retirement Community traces its historic association with the United Methodist Church back to 1945 when local Methodists asked what they could do to serve the community's elderly. The answer was the Biscayne Home for Women, opened in 1948. Located in downtown Miami, it accommodated 12 women and was owned and operated by the White Temple Methodist Church. Miss Emma Quinn, its benefactor, was the first resident. In 1954, the Methodist district administration assumed the mission, and the Biscayne Home began accepting men.
In 1957, as the need for senior housing grew, Mr. C.W. Kistler, of First Methodist Church of Coral Gables and owner of the Beverly Terrace Hotel, called his pastor to suggest that his hotel might make a wonderful retirement home. With no money and lots of prayer, the Methodists were able to make a deal with Mr. Kistler, and the hotel became Biscayne Manor. Located on Biscayne Boulevard and 32nd Street, it housed 127 women and men.
Then, in 1978, faced with an aging facility, increased requests for admission and the need for a skilled nursing home, the Methodists again decided to relocate and expand their mission to the elderly. Mr. Charles Babcock, of the Coral Gables United Methodist Church, provided the tremendous gift of some ten acres of land and construction plans.
Completed in the mid-1980's, Epworth Village is a gated community of shaded, winding paths and flowering gardens. It offers 290 apartments for independent and assisted living. The Susanna Wesley Health Center is a 120-bed skilled nursing facility on campus. The McCray Life Enrichment Center, built with a generous gift from Mrs. McCray, an Epworth volunteer, houses a beautiful dining room, chapel, library, beauty shop, exercise room, gift shop, meeting rooms and sitting rooms.
The community is named for the birthplace of the founders of Methodism, John Wesley, and his brother, Charles. Susanna Wesley was their mother.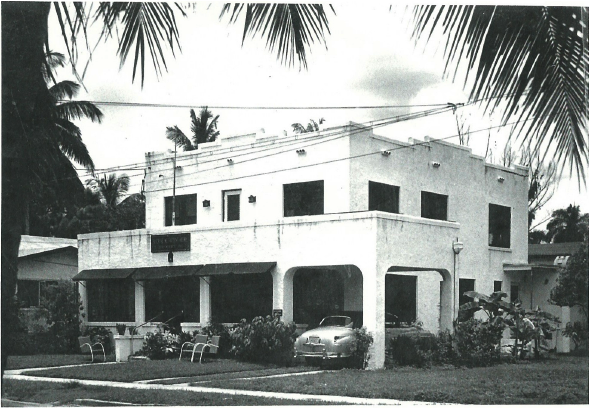 Biscayne Methodist Home circa 1950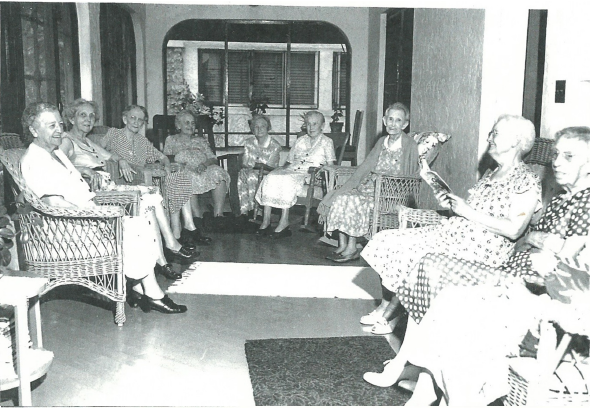 Sunny Afternoon on the Porch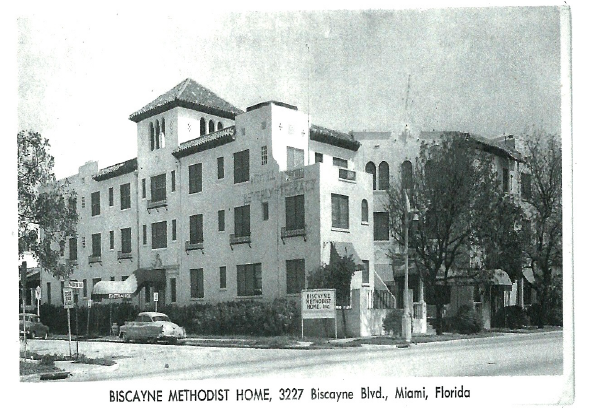 Biscayne Methodist Home circa 1960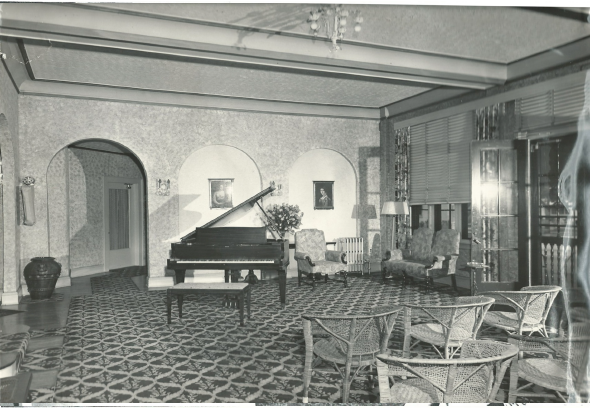 Biscayne Methodist Home Lobby